Infinite Enzymes announces first commercial plant-made enzyme product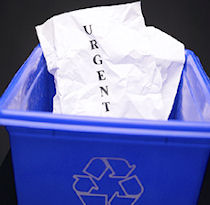 Infinite Enzymes, LLC has announced that its premiere commercial product, IE-CBHI, the first single activity, plant-based cellulase enzyme, is now available for research and development projects. This successful milestone paves the way for other products in the research reagent market, as well as for high-volume applications in the future. IE-CBHI is available through Sigma-Aldrich Corporation's extensive product and services portfolio and can be ordered through the company's website at www.sigma-aldrich.com. The product number is E6412.).
Enzymes are naturally occurring proteins which catalyze various chemical processes in sustainable manufacturing, such as processing recycled paper. The global industrial enzymes market is projected to reach $3.74 billion by 2015, not including many emerging applications in advanced biofuels and new biobased products. Applications for industrial enzymes include paper recycling, textiles, laundry detergents, and numerous food products.
The Infinite Enzymes' technology produces enzymes in a lower value part of the corn kernel thereby creating a new sustainable market for corn processing by-products. The technology lowers the cost of sugar production needed for developing low-cost biobased plastics and advanced biofuels.
Recently, Infinite Enzymes received a $450,000 Small Business Innovation Research (SBIR) Phase II grant from the U.S. Department of Agriculture to advance its enzyme development technology. The SBIR grant funds further product development and crop improvements, thus positioning Infinite Enzymes to commercialize its first products and pursue investments from strategic partners.
About Infinite Enzymes
Infinite Enzymes is a plant biotechnology company with a novel genetic technology for producing low-cost, plant-based enzymes for converting cellulosic biomass into biofuels and other biobased products. The company is based in Jonesboro, Arkansas. Infinite Enzymes investors include Arkansas Science and Technology Authority (ASTA) of Little Rock, Arkansas and BioDimensions, Inc. of Memphis, Tennessee.
Source: http://www.biofpr.com